Browse through just some of the Pipe & Civil Projects our team have completed.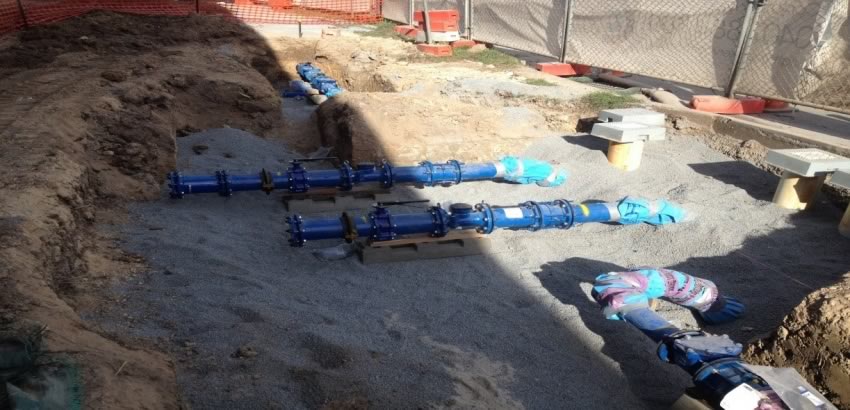 Project Overview
Category: Pipe & Civil Projects
Type Of Contract: Construct Only
Location: Gold Coast
Construction Period: 10 days
Contract Value: $67,500
Client: ADCO Constructions Pty Ltd
Project Description
Supply and connect 2 x DN150 Type 2A Ultrasonic Water Meters, 1 x DN100 Type 1A Domestic Water Meter and 1 x DN100 Type 1A Recycled Water Meters with concrete valve boxes. The four water meters are connected to a City of Gold Coast Water Main capped branches at the property boundary. These four new water meters are to supply potable drinking water, fire service and recycled water to the new Upper Coomera City Shopping Centre.
Project Gallery
Please click on the photographs to view larger: