Browse through just some of the Pipe & Civil Projects our team have completed.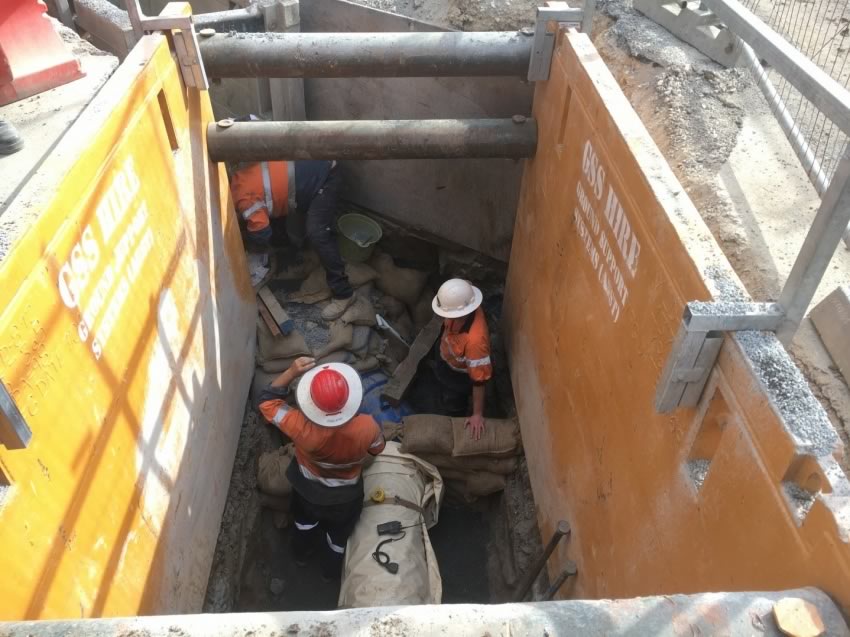 Project Overview
Category: Pipe & Civil Projects
Type Of Contract: Construct Only
Location: Eagleby
Construction Period: 12 weeks
Contract Value: $490 000
Client: Logan Water Infrastructure Alliance
Project Description
Construction of a new 105 metres of 375mm DICL Rising Main to replace the existing failed main. The project was constructed within the roadway at depth between 3 metres and 5.5 metres.
Project Gallery
Please click on the photographs to view larger: